LES MISERABLES Thursday August 26 2021 at 7:00 PM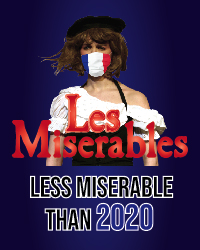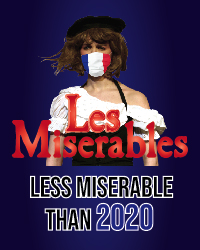 You've selected
Thursday August 26 2021 at 7:00 PM
Change Date
×
Arrive 1 hour early and enjoy our fabulous Desert Star Pizza, delicious Farr's ice cream and our scrumptious Sweet Tooth Saloon desserts in our beautiful Banquet rooms, served restaurant style. Until the Governor says differently, we are NOT allowed to serve food during the show.Please call at least 24 hours in advance to make your dining reservation; this will help ensure we can fit everyone in safely.
Theatrical lighting and haze effects are used during our performances.
Since social distancing won't be totally possible in the theater we need everyone to commit to wearing a mask properly during the whole performance. If someone forgets to bring it, we will have some available to purchase. The mask must be multi-ply. Bandannas and gaiters won't be allowed.
Venue
Playhouse Theater
4861 South State Street
Murray UT 84107